Kimia Alizadeh, the only female Iranian athlete to ever win an Olympic medal, will move to Germany after deciding to leave her home country, according to her coach.
---
According to Reuters, Kimia Alizadeh once won a taekwondo bronze medal at the 2016 Rio Olympics, now training in the city of Eindhoven, in the southern Netherlands, after leaving Iran a few weeks ago.
"Kimia has decided to continue in Germany," Dutch taekwondo coach, Mimoun el Boujjoufi, said Monday.
German newspaper Bild over the weekend reported that Alizadeh wanted to continue his career in the country and moved to Hamburg, after receiving offers to play for the Netherlands, Canada, Belgium, and Bulgaria.
"After the incident, many parties wanted her services," said Mimoun el Boujjoufi.
Alizadeh posted on her Instagram that she was prepared to accept the hardship of homesickness, but didn't want to be part of the lie, injustice, and flattery.
She was one of the millions of oppressed women in Iran who ha been exploited by the government for years. "I wear whatever they ask and do whatever they order. I repeat that sentence. They don't take any of us, we are just a tool", the female athlete wrote.
Alizadeh is one of several Iranian athletes who have been in conflict with the government recently.
Chess referee Shohreh Bayat was charged with violating Islamic dress rules after appearing in a tournament without a headscarf, saying she did not want to return to Iran from Russia for fear of her security.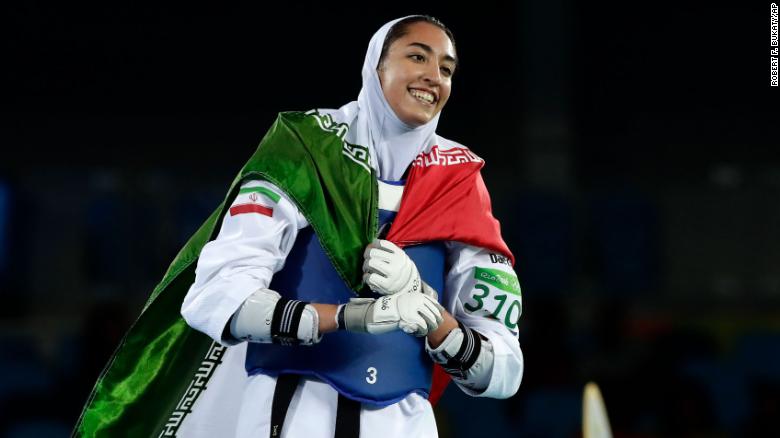 Earlier this month, Iranian grandmaster Mitra Hejaziour was kicked out of the national team for not wearing a headscarf at the quick chess world content championship in Moscow.
Iranian authorities are still facing an image crisis after the military fired a Ukrainian airline's civilian plane two weeks ago, killing 176 people.